I'm really a sentimental freak! I know things change, we need to move on. But it's always nice to look back on the things that you grew up with, most of this stuff are almost gone but they will be in my heart forever, haha how mushy! Reminiscing makes us giddy. It makes you smile, it will bring good memories. Nostalgia is a precious feeling.
Komiks
- I know the Pinoy komiks is still alive as the success of Pugad Baboy, Beerkada, and Kiko Machine showed but the weekly komiks is something I really miss. I'm a big fan of Filipino Funny Komiks for Children and my family use to buy a lot of komiks back in the day. This was the past time of the common folk back in the day. There was a komiks for everybody, for kids, for moms, for teens, for men. A lot of great stories were told there!

WalkMan and Cassette Tapes
- This was the iPod before haha. I still regret that my severe use of my walkman led to its destruction. Through Walkman I became a radio fanatic, both FM and AM!
Meanwhile, cassette tapes were the cheap way for us to purchase records, now people get music for free through illegal downloading [which is killing the industry sadly]. Album sales were high in the Philippines back in the day mainly because of cassette tapes. I treasure my collection of tapes, they are hard to find memorabilia already haha!
I also use to record songs played on radio through cassette too haha. Ever heard of mix tape? The mix tape was the old school way of today's burning a CD :D
VHS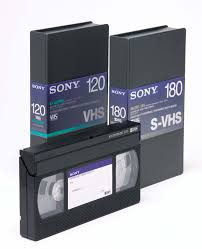 - The VHS player, the rewinder with the goofy sound playing when you rewind a tape. We use to visit the video shops a lot back in the day to rent movies on VHS. Well, the DVD is a lot better of course compared to VHS but through VHS a lot of homemade family videos were made. We have one too, the video coverage of my sister's 18th birthday debut party 13 years ago. Too bad we couldn't view it anymore because our VHS player is broken already.
Song Hits
- Today it's now easy to Google a song's lyrics and chords. Before, buying songhits was my way to know the lyrics of the songs (guitar chords for my brother). I always wait for a songhits to feature an album I just bought recently on cassette tape. They were also my source for music news and some also featured music countdowns and profiles of radio DJs. There are still songhits on sale until now but I guess it is not as popular as before.
Brick Game
- This was the PSP back in the day. I'm not really into gaming but I was addicted with playing Brick Games in the past haha. I think we had 3 brick game toys one for each of us brothers. All are gone now. It's a very simple game but it was fun playing it! Less is more sometimes